Tuesday, September 25, 2007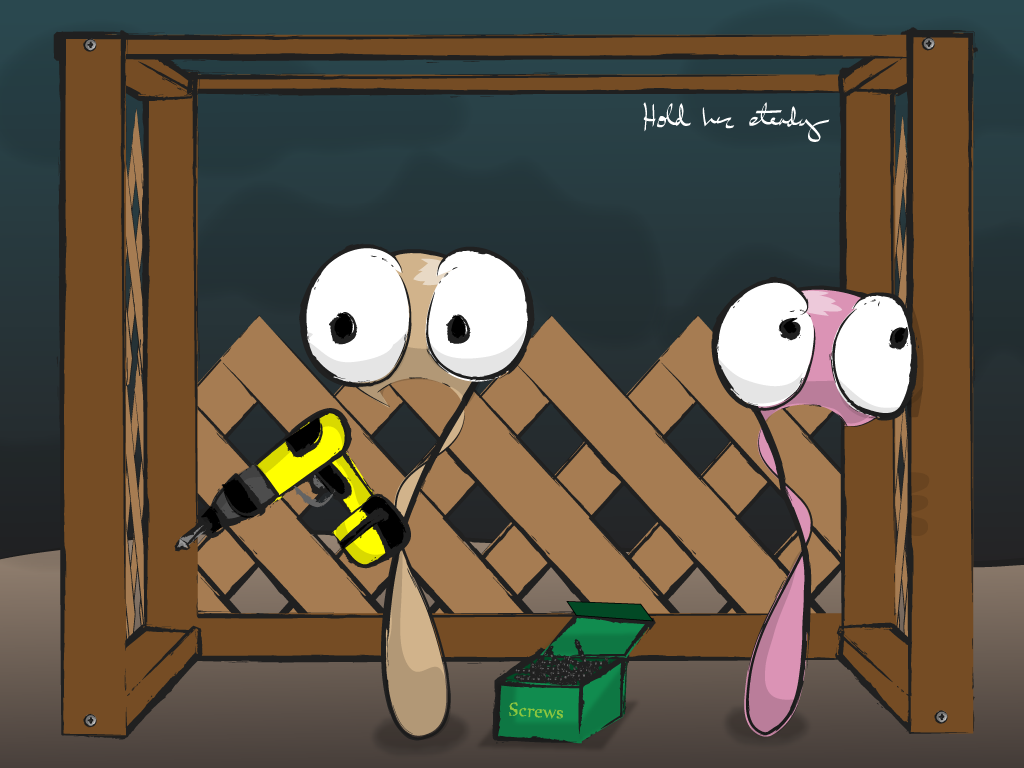 With Sukkot fast approaching, Doolies and I scavenged wood from last year's attempt to reform our Sukkah. As always, my plan was better than my execution. After buying new roofing materials, and additional wood, I managed to get the walls and ceiling sort of done. Once again, I question the sturdiness of the roof, and worry that the 2x2x4s that hold up the roofing will come falling on our head one evening.
Today was Halo 3 launch day. Doolies and I met up with Steven for many hours of playing the co-op campaign. Doolies is a bit of a novice when it comes to FPS games, but she held her own. The game played wonderfully, with only a bit of lag caused by my sub-optimal DSL connection.
I decided to post a bit out of order because of my back log of Horribles, I keep missing date-relevant doodles. We'll return to my massive collection of Ziggy-related posts soon.