Tuesday, June 12, 2007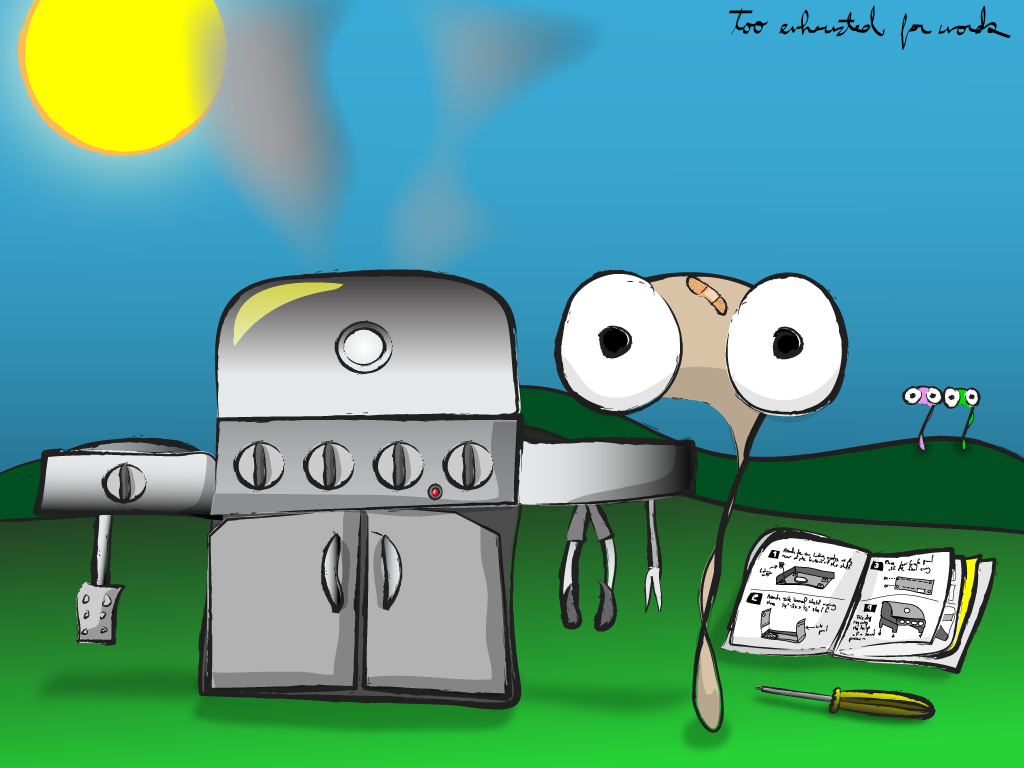 I'm usually good at putting things together. Give me a large Ikea box, and I can build furniture in less than an hour. The barbecue we bought for the Castle wasn't as easy. A few of the screws they gave us didn't fit in the holes they drilled. I spent many hours trying to make them fit, and then decided to create my own holes. I used too large of a bit, of course, and ended up with bolts holding on the left arm-thingy.
That's my mom (who visited for the weekend) and Doolies in the back, watching my frustrations. While I didn't come away with a bandage on my head, I did get a few nasty splinters in my fingers from the deck.
The instruction book was really fun to draw. I need to do more of those.