Sunday, January 14, 2007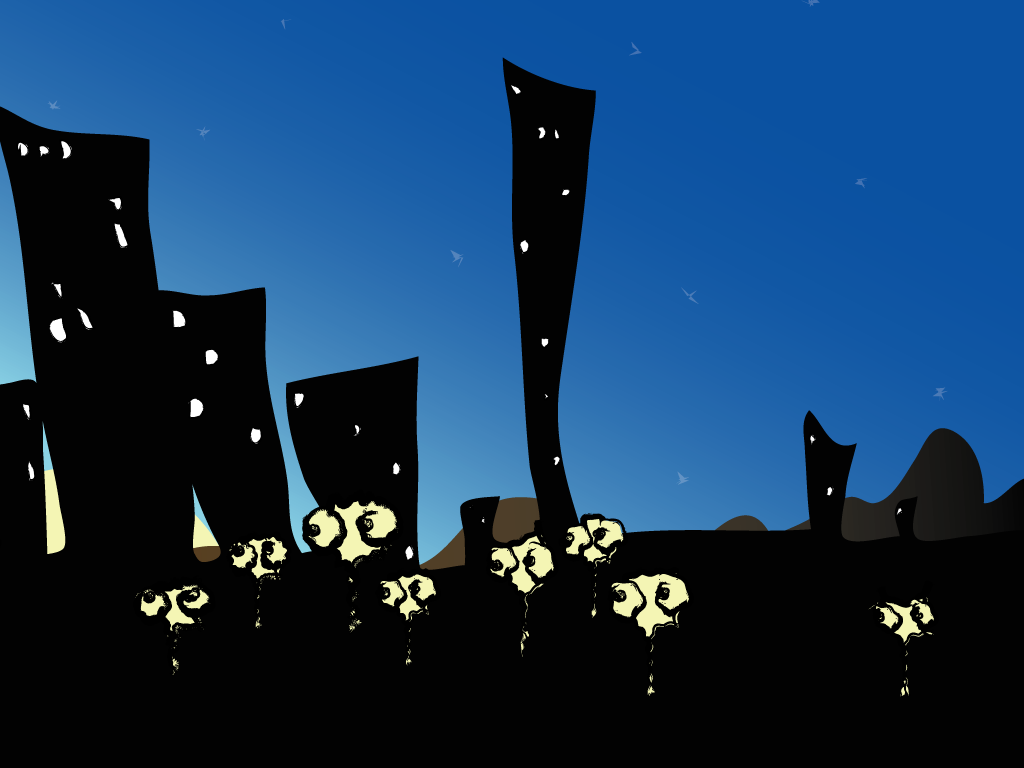 This is it. This was my first Cast of Horribles. After drawing these strange squigglies in front of a city, I realized I may be on to something. It took a few more drawings to flesh them out, but they became the loveable (at least in my head) creatures that now adorn this website.
I don't remember what I was thinking when I drew this. this was posted on sewcrates under my original Doodles category. It was the first doodle that stuck with me and made me want to draw more of them.
Here's what I had to say about my first attempt:
"I doodled for the first time in a while today. I'm not sure what to think of my creation. I always liked the cartoon-building style, and the little people staring at the rising circle thingy, reminded me of the scene in "City of Angels" where the angels wait on the beach for the sunrise. I don't think I could sit through that movie again, but it was disturbing and very powerful. And it had a great soundtrack."
It wasn't until I drew Doolies in the next doodle that I was truly hooked.